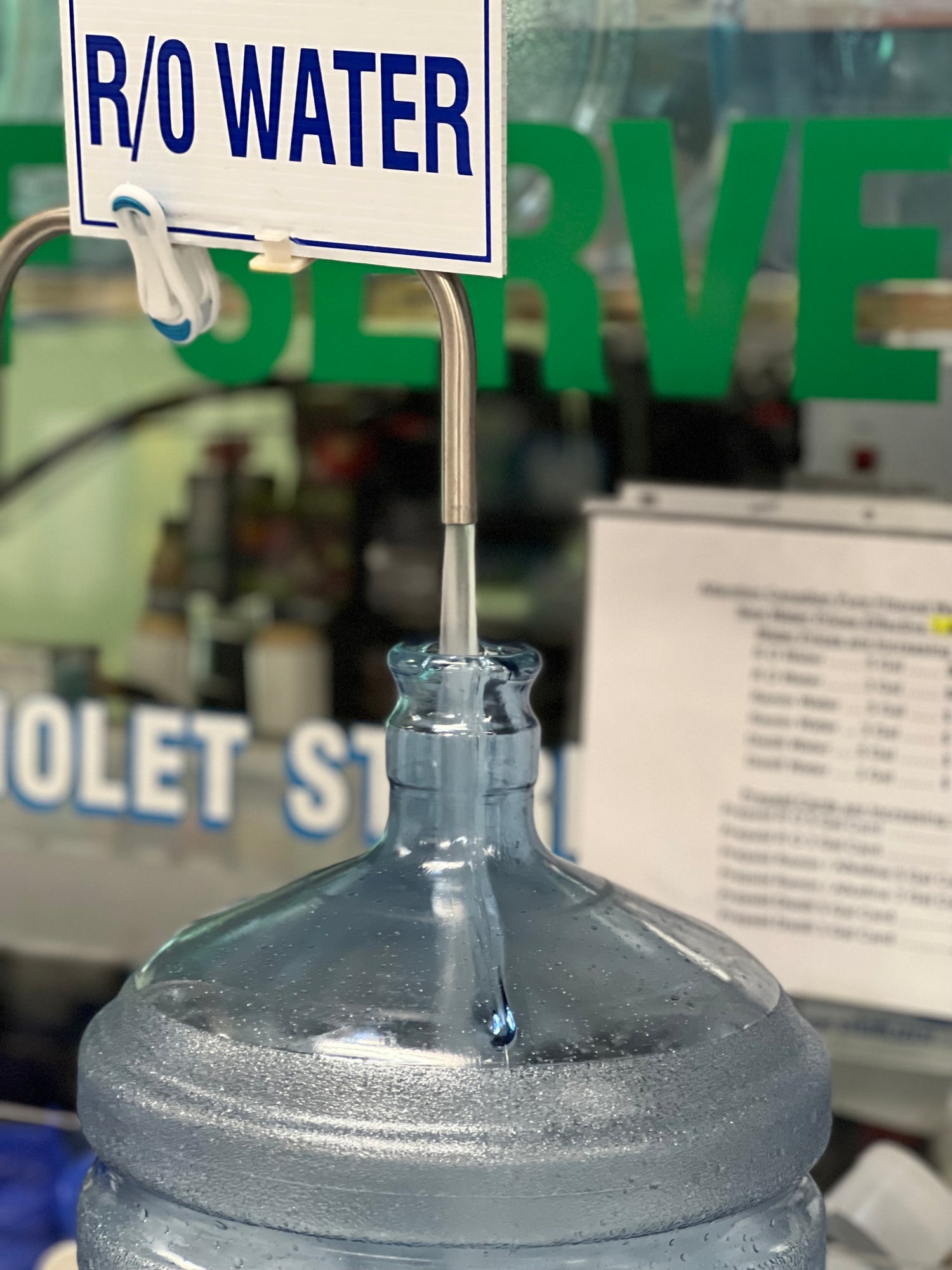 Conveniently refill your water bottles using our in-store dispensers. Our main goal is to provide customers with the best tasting and healthiest drinking water at an affordable price.
We offer Reverse Osmosis, Re-Mineralized, Alkaline, and Distilled water products.
Scroll down to learn more.
What are the Benefits of Filtered Water?
Taste

Filtered water tastes cleaner, and better than tap water. Our water filtration process removes the chlorine, and bacteria, eliminating that chemical taste.
Health

Filtered water removes harmful substances such as flouride, lead, and chlorine which can negatively impact your health. Our water contains healthy minerals, vital to our body.
Cost

A high-quality Reverse Osmosis or Alkaline water system can give you substantial savings over purchasing water bottles.
Earth Friendly

By installing a home water treatment system, you can utilize reusable bottles therefore reducing plastic consumption and enviromental pollution.