Welcome to Canadian Pure Filtered Water!
We are a family-run business, located in Mississauga, Ontario.

For the last 10 years we have been working hard to become your true one-stop-solution for the best tasting water and accessories.

Our goal is to provide our customers with the best quality products, at a great price, with unparalleled service.

Come and visit us at our location in Mississauga - #1-4646 Heritage Hills Blvd., Mississauga, ON, L5R 1Y3, or simply reach out to us and have your water or dispensor delivered right to your door! As for your office water solutions just give us a call or e-mail and we will come visit you to see what your needs are and how we can be of service to you.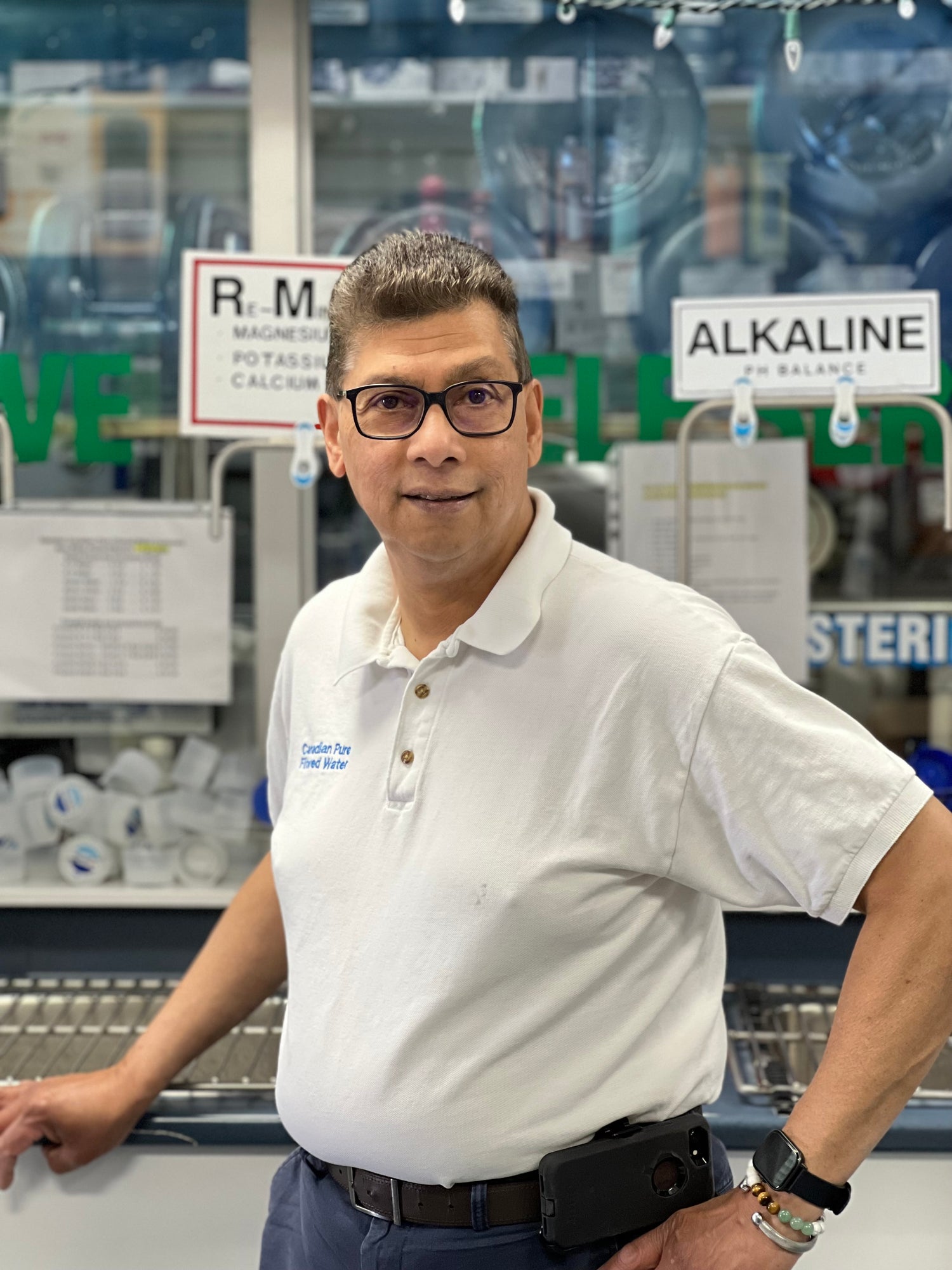 Anthony Persaud
We believe in honest pricing and exceptional service and work hard to provide you with an incredible variety of products. Whether you're looking to purchase our premium water or one of our products we're here to get the job done. Let us know how we can be of service and we'll happily assist you in any way we can.
Need Coffee?
We have it! We supply popular brewing systems such as Keurig and Tassimo, along with a HUGE variety of over 400 varieties of coffee, tea, hot chocolate, and other beverages, through our sister store AM Coffee Shack (located right next door).
Shop now
We look forward to hearing from you!